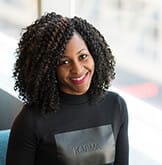 Your opinion is important
Please show your appreciation of the work that Interspeech and their teachers have done to improve your English skills,
Help others to make the decision to choose Interspeech and to begin improving their language skills.
We thank you for your time you take to complete your review.
Read our excellent reviews
An excellent teacher
Derek helped me to improve my skills as a trainer and coach. I loved to book him for my keynote speaker project: #susangoesinternational. Thank you so much.
Great teacher, personalized lessons!
Derek is a great teacher and the lessons were exactly what i was looking for.
Awesome personilized lessons
I am extreamly happy with the lessons that I got. My teacher Derek gave me a lot of advices and tips how to improve my business english skills. I changed my behavior and the results is great.
The best you can get!
If you want to learn and improve your skills, you will find in his lessons the best way to get it. I passed the exam and I did very well in my job interview.
Thank you! Grace! Thanks!
See you soon,
Paolo
Helpful and useful English lessons
Many thanks to Derek for his work. He understood my goals and wishes. During our lessons we tried to create a special approach to improve my speech and learn new vocabulary. Highly recommended :)